This page is dedicated to those who started and now continue the annual tradition of placing the Nativity Scene in Daley Center Plaza in Downtown Chicago.
The "God Squad" made up of carpenters, electricians and other devoted individuals who put up and take down the Nativity Scene at Daley Plaza in Chicago each Christmas.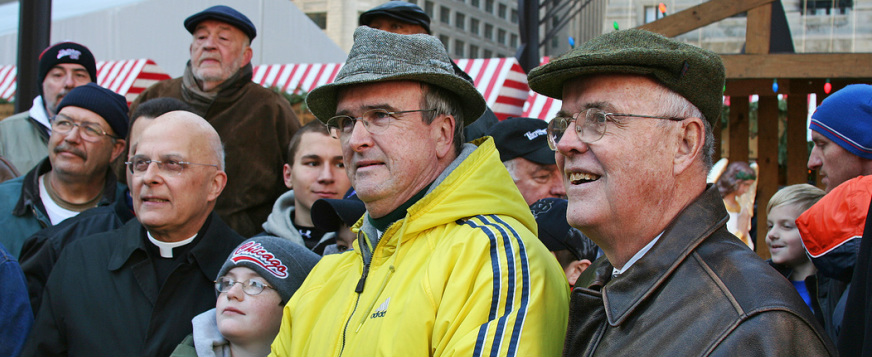 Cardinal Francis George with the Co-Chairman of the Chicago Nativity Scene Terry Hodges (yellow jacket) and Jim Finnegan.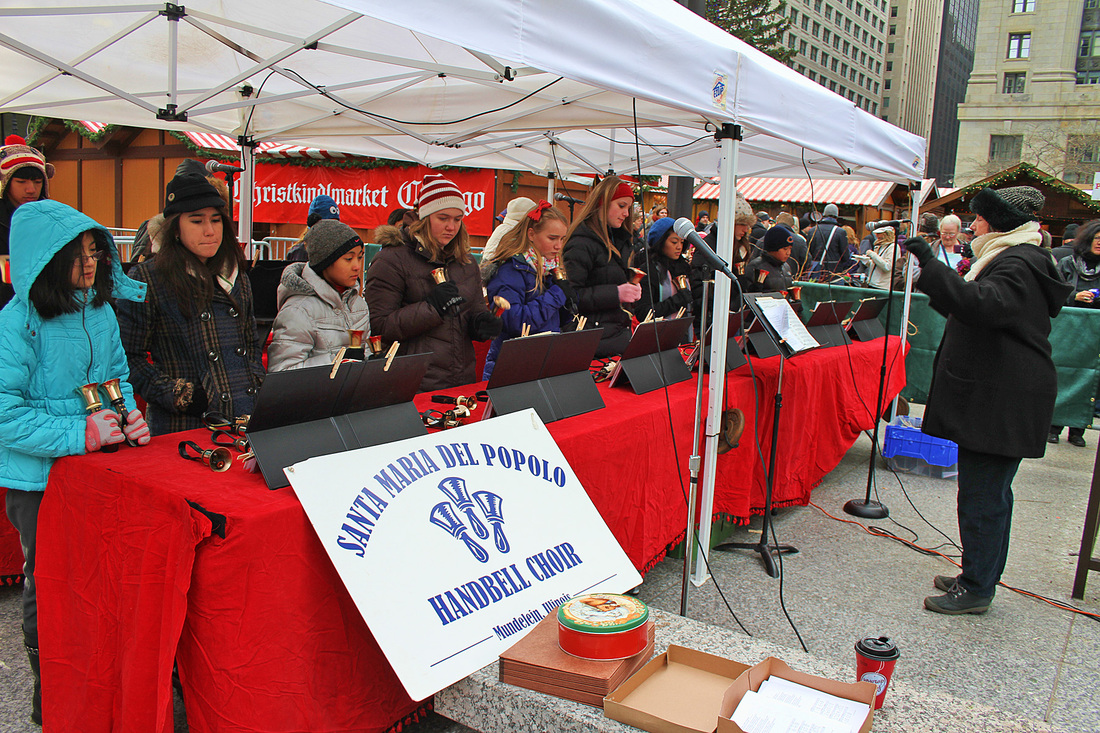 The Santa Maria Del Popolo Handbell Choir provides the music and Christmas songs to start the Season right.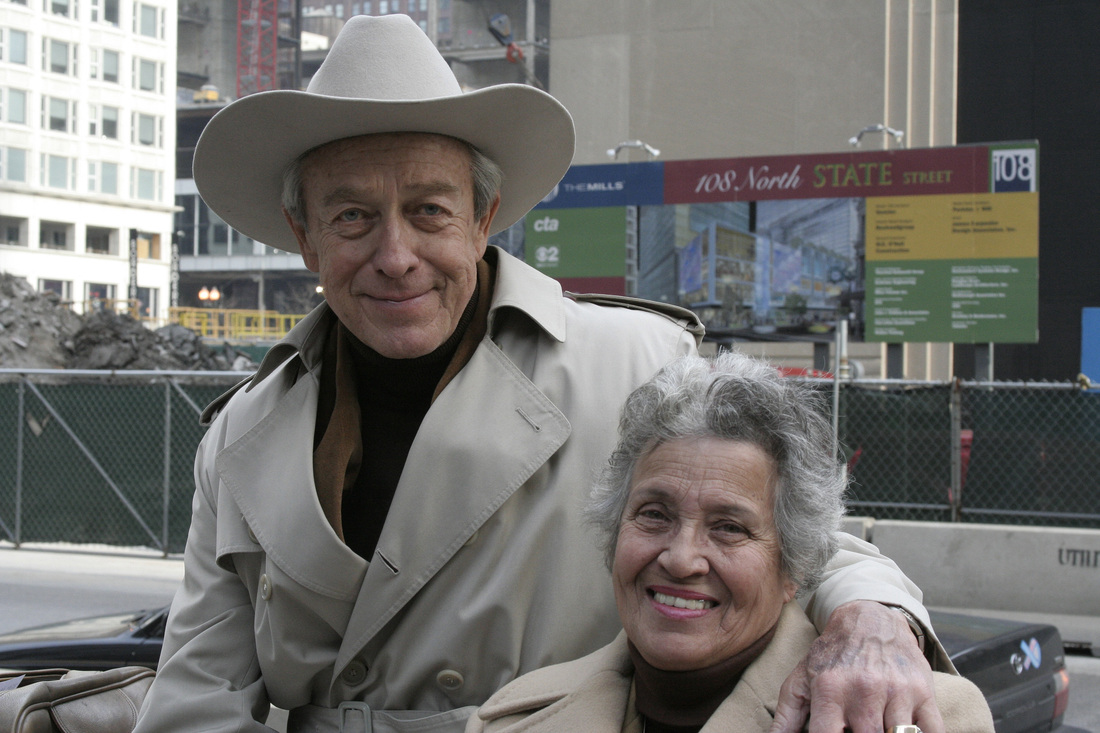 Bill (RIP 2012) and Agnes Grutzmacher. Bill was the one who fought the court battle that allows the Nativity Scene to be in the public square.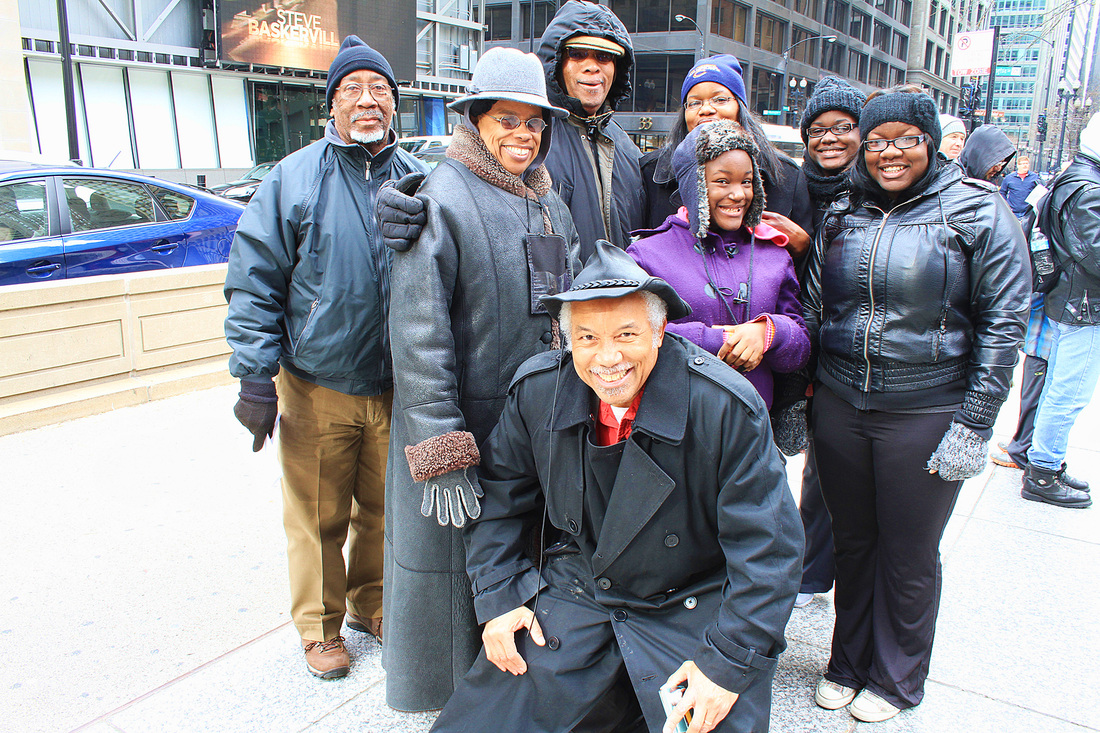 The son and wife of Mr and Mrs. Hiram Crawford and members of the church that the Reverend Crawford served, the Israeli Methodist Community Church Chicago, Illinois. Rev. Hiram Crawford appeared in court with Bill Grutzmacher, and provided incredible moral support during the proceedings of the landmark case.