2013 CHRISTMAS UPDATE
During Christmas 2013 the American Nativity Scene sent Nativity sets to individuals and groups across Georgia, Illinois, Florida, South Carolina, California, Massachusetts, Michigan, Maryland, Kansas, New York, Tennessee, Minnesota and Rhode Island. These individuals placed their Nativity set in front of their home, public parks, libraries and government buildings. The American Nativity Scene also worked with a group of people in Tallahasse Florida and were successful in placing the Nativity Scene in that state capitol.

At the bottom of this page are some pictures of those locations that placed Nativity Scenes in these areas.


While many communities have Holiday displays which have toys, presents and assorted lights, most are void of any mention of why we are actually celebrating Christmas. In an effort to "Keep Christ in Christmas" and remind others of the "Reason for the Season" the American Nativity Scene Committee (ANSC) was formed. The ANSC works with individuals and groups by providing the statues of Mary, Joseph, baby Jesus and the Angel at no cost. The actual wood manger will need to be provided by the individual or group. Above is a picture of the Nativity scene that was placed in North Park in Arlington Heights Illinois.

The Committee also works with the Thomas More Society, a public interest law firm, that provides legal advice when working with different municipalities on the right to display a Nativity scene on public property. Privately funded displays on government-owned public forums, such as a public park, are legal and the Thomas More Society can provide guidance on this right as it is protected under the First Amendment. Such displays are not considered a violation of the separation between Church and state because they are not funded with any public money.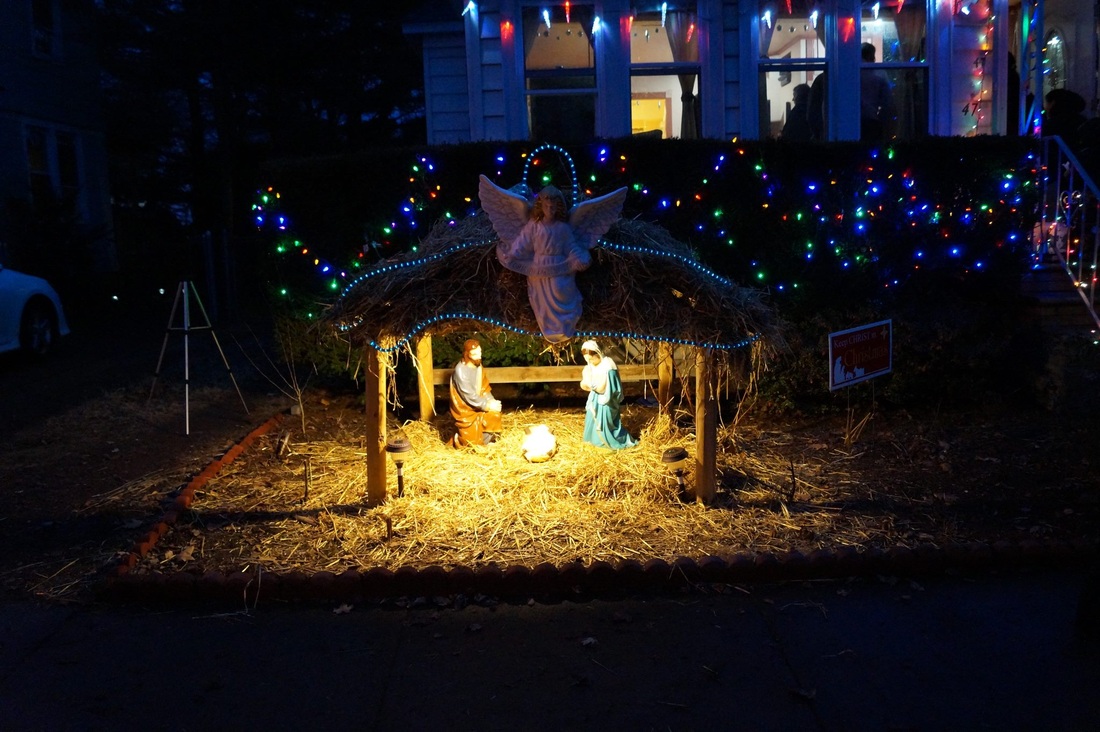 ---